Grunge Brushes for Procreate is a brand new collection of 26 brushes for Procreate on iPad. Quickly and easily add dirt, grime, scratches, and corrosion to any project in Procreate. Particularly useful for concept art!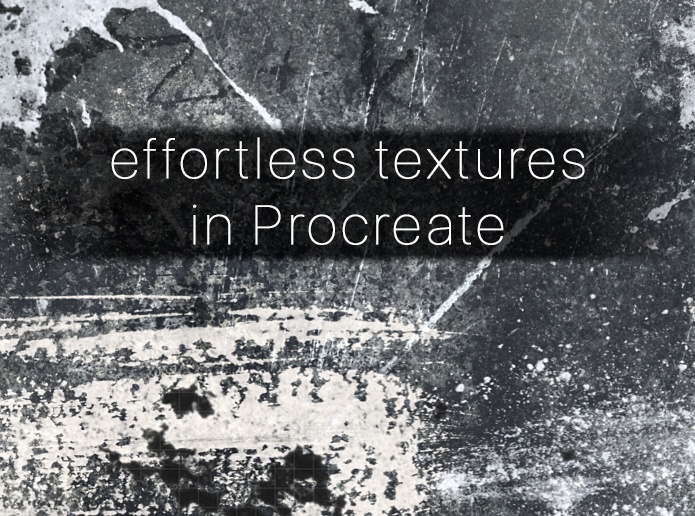 Grunge Brushes for Procreate includes 26 brushes, with categories like:
---
decals or "stamps"
textures you can paint in
algae
dirt smears
bird poo (really)
rust 
metal scratches
concrete
broken paint
gravel
wood gouges
---
You'll need the latest version of procreate to take advantage of all the brush features, and preferably an Apple Pencil for the pressure sensitive brushes. However works great with "dumb styli" and fingers!
Procreate 5 is here, and its amazing! You can now install a LOT of brushes at once using the new Files app in iOS 11. We recommend backing up your purchase using an iCloud account (its free), or syncing them to Files with iTunes. 
First things first... USE SAFARI on iPad!
Also make sure you open the link in the full Safari app (it must be Safari, no other browser will work), as the side-loaded one that gmail/other email apps use won't work.
Note: Brush files end in *.brushset 
Once you click the file name/download button, a blue arrow in a circle should appear in the top right corner of Safari. This is the "downloads" area. Tap this icon and you should see your download appear in a list like so:
Simply tap the file and it should automatically open in Procreate. Depending on if you've performed this before, it may ask you what you want to do with the file after tapping it, in which case you would simply find the Procreate icon and send it there.